Rightwing Republicans rail against US aid for Ukraine: 'We've done enough'
REPUBLICANS LIKE GREENE DON'T WANT TO SEE PUTIN LOSE…
If Ms. Greene had been around in 1940, Americans would all be speaking German today…
War emerges as a wedge issue in the forthcoming Republican primary election as far right at CPAC call for US to end support…
Marjorie Taylor Greene, an influential far-right Republican in Congress, has called for the US to stop aid to Ukraine, giving added voice to a grassroots revolt in the party that threatens bipartisan support for the war against Russia's Vladimir Putin.
The Georgia congresswoman is a notorious provocateur who has made racist, antisemitic and Islamophobic statements and promoted bizarre conspiracy theories.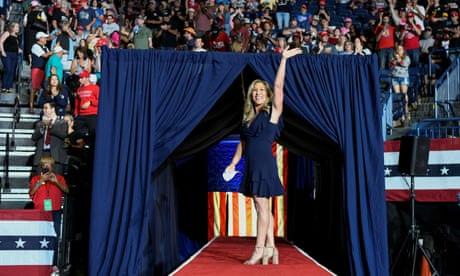 Yet she has emerged as a prominent voice in the House of Representatives after forging a bond with the speaker, Kevin McCarthy, who vowed that Republicans will not write a "blank cheque" for Ukraine.
READ MORE: THE GUARDIAN
Russia-Ukraine war live: Kyiv's forces 'repelling attacks' as Russian troops try to surround Bakhmut
Ukrainian forces ward off numerous assaults in and around besieged eastern city, says military, while resupply routes become 'increasingly limited'