Ndakasi, whose death at the age of 14 was reported this week… That's Ndakasi on the right (in the photo on the left) at about 2 years old…
Innocent Mburanumwe, deputy director of Virunga, told the BBC the gorillas' mothers were both killed in July 2007.
The gorillas were just two and four months old at the time, when they were found after their mothers were killed by poachers…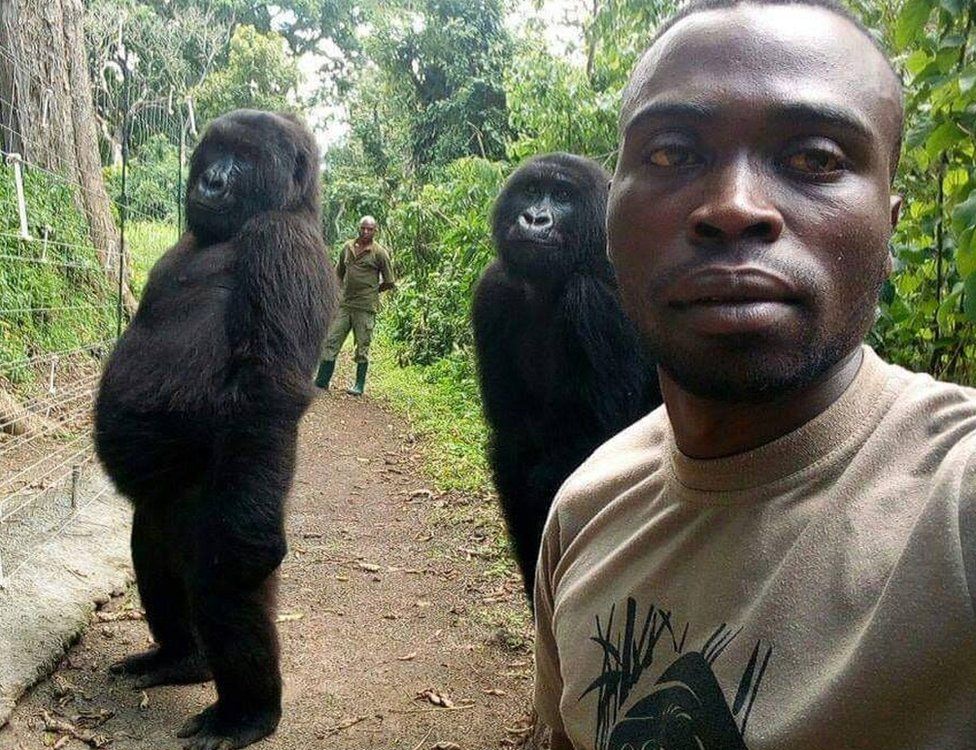 -https://www.bbc.com/news/world-africa-48011113
Ndakasi grew up to be strong and healthy — she liked Pringles, the snack chip — but stayed playful.
This week, another photo went around the world. Ndakasi, looking weary and nearing death, was curled up with her great head, her eyes soft, on Bauma's strong shoulder. They looked like two beings giving solace, company and comfort to each other at a time of need.
-https://www.npr.org/2021/10/09/1044619808/opinion-a-gorillas-life-and-death-in-2-viral-photos