---
Democratic Governor John Bel Edwards has secured a second term as Louisiana governor after a tightly fought election race.
Edwards faced a strong challenge from Republican Eddie Rispone, winning with 51% of the vote.
It comes as a blow to President Donald Trump who backed his fellow Republican.
Mr Trump visited the state three times during the past two weeks, turning the race into a test of his own popularity in the southern state.
"Tonight, the people of Louisiana have chosen to chart their own path," Mr Edwards told a crowd of supporters on Saturday.
"And as for the president, God bless his heart," he added, drawing laughter from some onlookers.
---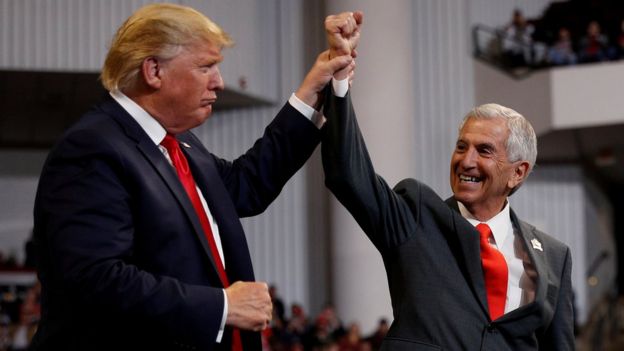 Trump Loses Louisiana…
TURNOUT TURNOUT TURNOUT…
Looks like big turnout in the cities pushed Louisiana Gov. John Bel Edwards to re-election over Republican Eddie Rispone, despite the fact that Donald Trump visited the state three times to campaign for Rispone. Here's how the vote shook out by parish, according to The Lens NOLA:
You see that the population centers — New Orleans, Baton Rouge, and Shreveport — broke for Edwards. I bet we'll find out that black voter turnout was very strong. I'm already seeing reports that urban turnout today was much higher than in the open primary.